I started this originally over in the Tard forum at BN, but I have decided rather than face the stupid posts, and poster over there, as well as the staff which apparently, for the most part, thinks very highly of themselves, to instead choose not to post over there any longer. I could get banned, but why go through the formality, leaving on my own terms somehow feels better.
Anyway, the game is in every way meant to be stupid. It is not a vote, nor measurable, nor anything but a farse, but it is a long off season, and I have no football games to pick.
Once a week I will post three sets of three things that may, or may not be cool, that is not the point, the point is you must pick which of these things is coolest out of the groups. Then explain why, the best explaination as to why something is cool, in my opinion, and only my opinion wins, and anyone that had listed that object as there answer will get the points for it. At the end of the year they will be the crowned as the coolest off season poster of the year, and will win a imaginary trip to the bahamas, and a dream date of relations with supermodel that will never happen. In other words you get nothing, but it is something stupid to pass the time. Once you pick you may not change your pick but continue to argue for it. Yep Real stupid, and like bucknuts I will not give a specific reason why, but I pick what I pick and that is that.
Here is the first week (since this is a restart)
#1) For Five points which is cooler?
Papa Smurf:
Jesse Duke
Or Barney Fife
#2) For 3 Points Which is Cooler
Scissors:
Scotch Tape:
Or a three hole punch: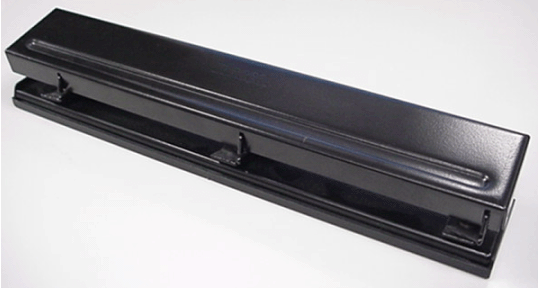 #3) Finally, for 8 points Which is cooler?
Air Hockey:
Fussball:
Or Skiball
Remember this is a dumb game so don't get upset or mad, just have fun with it. I will pick the winners of this weeks three around this time next week.
Thanks.